Who knew that Abitibi- Témiscamingue has such a vibrant and varied emerging music scene?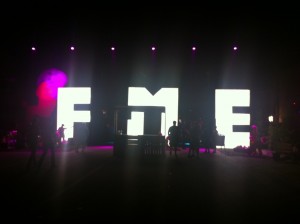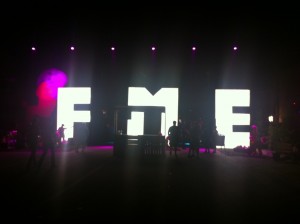 Yesterday, I boarded the first ever private/chartered flight I have ever taken in my life, and headed for the wilds of Quebec — specifically, the mining town of Rouyn-Noranda. So far, the Emerging Music Festival is fantastic. Once a year, the small community on the edge of the lake gives itself over to four days of music. From large outdoor stages to sauna-like converted churches to tiny clubs and coffee shops, every possible venue is packed with live music.
Last night, we saw The Vasts, Pawa Up First and The Besnard Lakes in a steamy, smokily lit venue that was once a church. It was so hot, and the lighting leaned towards a fiery red, making it feel for all the world that we were in a rather classy lounge in hell.
It's a remote location, but so far entirely worth the travel time. Definitely a fest to put on the map, and hopefully one I will return to in the future.
I'm going to write about the festival for Exclaim!, so keep an eye out for the live review soon!
Holy Crap, Listen To This
Devin Townsend, one of my favourite creative people in the history of time, has started something glorious: Ziltoid Radio. This on-demand radio show, with new episodes coming out every two weeks, is hosted by none other than alien overlord Ziltoid The Omniscient. And he hates you.