The Scream Literary Festival, a Toronto institution for the past eighteen years, is closing its doors this summer. This will be this final Scream. Rather than the usual festival events, Scream supporters and alumni are throwing their own UnFestival in honour of the Scream, a celebration and a wake for a festival that has meant the world to us.
I am throwing The Wrecking Ball, a heavy metal/poetry hybrid event. It's going to be a hell of a party, and you should come.
The event is also sponsored by Canada Arts Connect, which makes it even more awesome.
Details!
What: A literary demolition derby, pairing heavy metal bands with experimetal poets.
When: July 9th, 2011. Doors at 8pm
Where: The Hard Luck Bar, 812 Dundas St. West
Who: poets! angela rawlings, Damian Rogers, Chris Doda, and Dani Couture
bands! Sylvus, Vilipend, and Ein Traum
How much: $8
Poster by Matt Daley.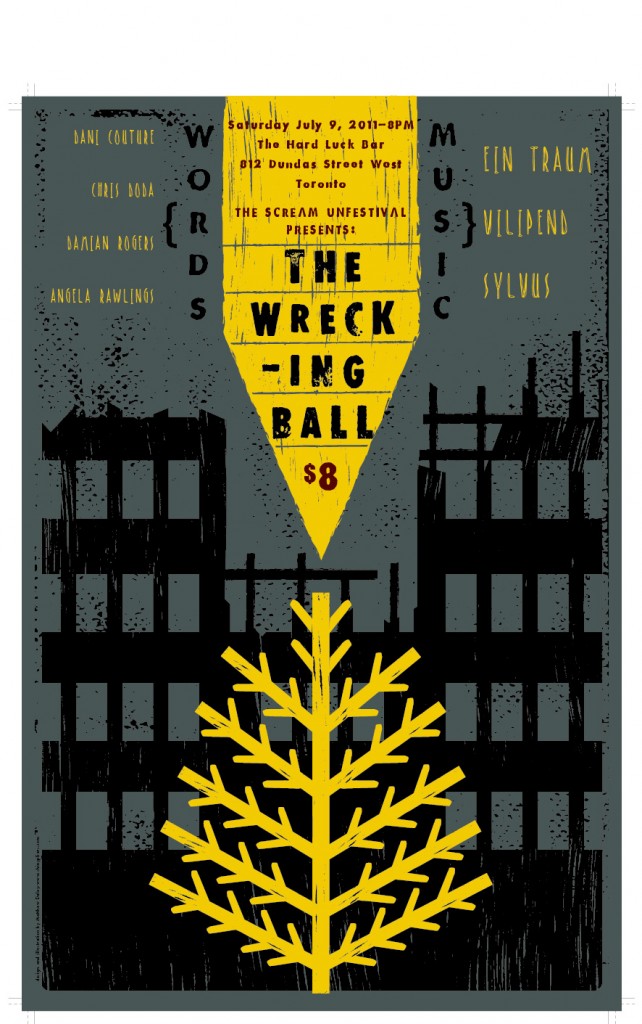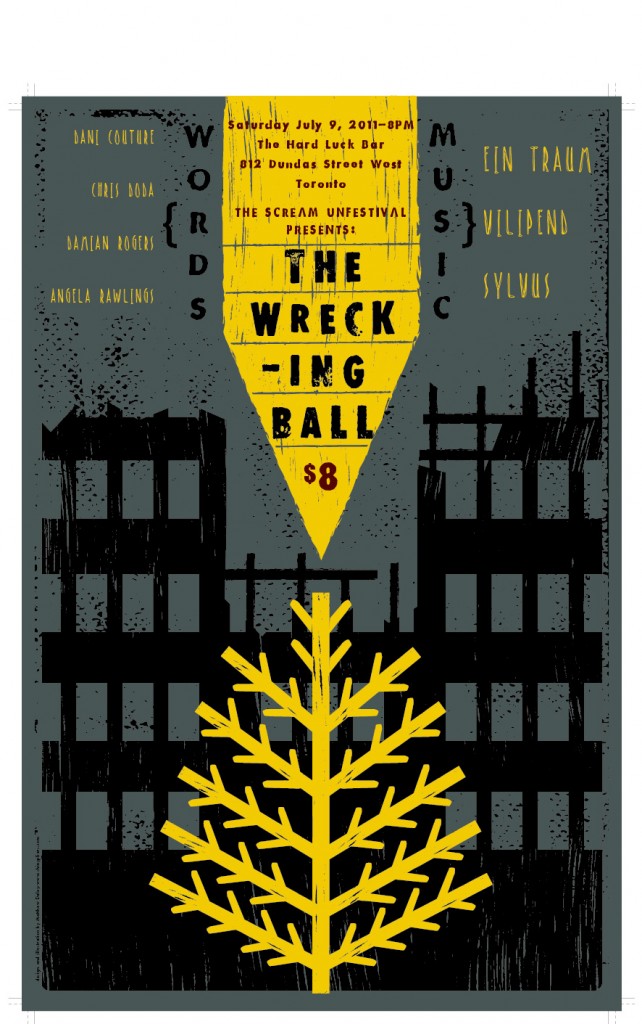 Come to my party.